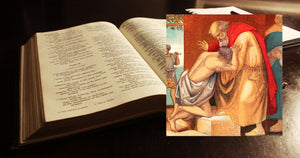 It is easy to be shallow when talking about forgiveness. But when something really bad happens to you, the real questions hit you. For example, "Does forgiveness mean I forget what they did?" "Does forgiveness mean they get away with it?" This Bible study addresses those and other very real questions.

Preview:
Length: Approximately 2 hours in a group setting
Study goals:
Help participants define forgiveness and how to live with people they have forgiven.

Help participants identify what God has forgiven them of and why they should want to be regularly reminded of their sins and God's forgiveness.

Identify the means by which God is able to forgive, how He imparts forgiveness on us, and why knowing His forgiveness helps us forgive others.

Give participants God's expectations for how and when we should forgive others.

Deal honestly with the difficulty of forgiving some sins/people.

Answer whether or not we should forgive and forget, or just forgive.
Includes: General leader instructions for leading Bible studies, a specific leader guide and answer key, and a participant worksheet. All are printable PDFs and multiple copies may be printed from one download.