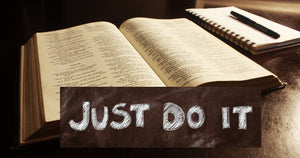 Does your church seem lackadaisical, apathetic, or lukewarm? Does it feel legalistic and like you can never do good enough? This Bible study will help you identify why it might feel those ways and what to do. It will also help you to recognize the lightness and joy of following Christ and how we can all be properly motivated.
Preview:
Length: Approximately 2-3 hours in a group setting
Study goals:
Help identify how they believe their church/pastor is attempting to motivate them
Identify the two weaker and earthly motivators and why they are not enough
Identify what is behind the two weaker motivations and why they are not God-pleasing when they are the primary motivators of Christians
Identify the two greater motivators that God wants Christians to use
Help participants to practically know how the two greater motivators affect their lives and encourage unbelievers to know and believe in God.
Identify when and how the two greater motivators fail
Help participants understand how they, the church, and pastors encourage and sustain the two greater motivators
Help participants recognize the harm of a church focused on the two lesser motivators and what they can do about it
Includes: General leader instructions for leading Bible studies, a specific leader guide and answer key, and a participant worksheet. All are printable PDFs and multiple copies may be printed from one download.